Danube Gorges by Bike & Boat
Region : Danube Gorges - Orsova
Prețuri de la:
892 RON / day
Descriere
Our journey is a tribute to the most spectacular view of the Danube along the Romanian section – the Danube Gorges. The Danube Gorges Reserve is not only about the landscape, but also about local communities, culture, and traditions.

In the 6 days journey you will discover secret villages where local minority peacefully live and keep their traditions, have awesome view of the Danube, visit monasteries, have boat trips to hidden caves, and old reminiscences of the Roman Empire.

The trip occurs all over the year, but we suggest visiting from May to October – the best season for visiting the place. In our program we will combine the hiking, the cycling experience, and the boat trip for offering you a visit to a unique natural place where you will also experience the local culture, cuisine and lifestyle.

- Trip occurs all the year
- Around 260 Km by bike
- Boat trip in the Danube Gorges
- Visit local....
Our journey is a tribute to the most spectacular view of the Danube along the Romanian section – the Danube Gorges. The Danube Gorges Reserve is not only about the landscape, but also about local communities, culture, and traditions.

In the 6 days journey you will discover secret villages where local minority peacefully live and keep their traditions, have awesome view of the Danube, visit monasteries, have boat trips to hidden caves, and old reminiscences of the Roman Empire.

The trip occurs all over the year, but we suggest visiting from May to October – the best season for visiting the place. In our program we will combine the hiking, the cycling experience, and the boat trip for offering you a visit to a unique natural place where you will also experience the local culture, cuisine and lifestyle.

- Trip occurs all the year
- Around 260 Km by bike
- Boat trip in the Danube Gorges
- Visit local communities in Banat Mountains
- Cycling along Danube and in the nearby hills and mountains
{{ readMoreText }}
Locație și Direcții
Vezi harta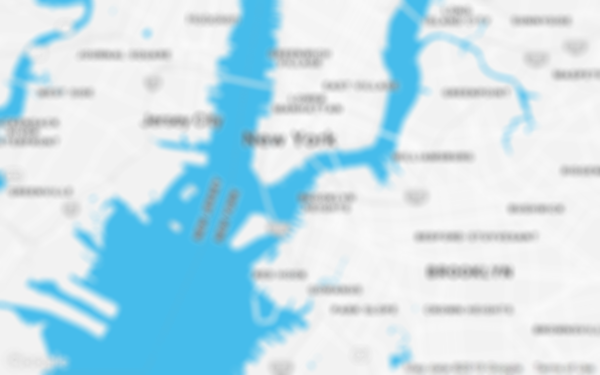 Important
PROGRAM: In the summer and early autumn.

PRICE
Single Supplement (including bicycle) - 1620 EUR
2 - 4 participants (including bicycle) - 1460 EUR
5 - 8 participants (including bicycle) - 1320 EUR
+9 participants (including bicycle) - 1160 EUR

Single Supplement (without bicycle) - 1530 EUR
2 - 4 participants (without bicycle) - 1370 EUR
5 - 8 participants (without bicycle) - 1230 EUR
+9 participants (without bicycle) - 1070 EUR
*All prices are per person

INCLUDED

ACCOMMODATION
- 6 nights of accommodation
- In our Danube Gorges trip, we will use accommodations on Danube banks

MEALS
- FULL BOARD for all period – daily breakfast, picnic lunches, dinners, snacks and drinks for each day
- On our trip, you will sample the finest local delicacies from the region from the innovative to traditional fish dishes

SUPPORT
- Detailed trip description and program, maps, GPS maps (on request)
- The knowledge, support, and camaraderie of experienced guides (Romanian, English, French or German speaking possible)
- All luggage transfers and transportation during the trip, vehicle assistance during the day
- Comprehensive trip literature and complimentary branded merchandise

GEAR
- XC or hybrid bicycles
- e-bikes availabe on request
- Bike helmets

ACTIVITIES
- Entrance fees for all group events/activities
- Tickets to several cultural and historical sights included in the itinerary
- Local Taxes

NOT INCLUDED
- Airfare cost
- Additional gear equipment (available on request)
- Alcoholic and additional drinks or meals during the program
- On select trips some meals are not included so you can explore the local cuisine at your leisure
- Lodging before and after the trip
- Tips for your cycling guide (5-10% trip price) or at restaurants (5-10% of the bill)
- Extra charges for laundry telephone or fax charges, room service, etc.
- Individual travel Insurance for the trip (compulsory in order to be accepted for the tour)
- Individual insurance for special activities (recommended)
- Optional activities not scheduled in the program

DETAILED ITINERARY:

DAY 1: Meeting in Bucharest and trasnfer to Eselnita BY CAR (400 KM)
Our first day is the "get together" day in Eselnita village, our base camp for the entire journey. If you choose to meet in Bucharest, on the 6 hour drive to Eselnita, we will drive along the Danube banks and we will stop in Drobeta – Turnu Severin for visiting the local history museum and the Roman Empire reminiscences. Once arrived in Eselnita we will check-in in a hotel on the Danube banks and have a nice dinner together.

Optional, you can join the group directly in Eselnita.
Overnight at Eselnita.
Meals: lunch on the way, dinner in the village.

DAY 2: Cycling along Danube (50/90 km bike ride)
Today we will be spending the day along Danube, visiting the sites near the river. The beautiful Mraconia Monastery, the "Dacian head" sculpture, the little villages along the river – all of them are waiting us to be discovered. The Danube Gorges and the" Boiling lakes" are impressive natural landscapes along the river. Lunch in a local restaurant near the Danube.

In the afternoon, depending the time, we can have additional ride in the beautiful Mraconia Forest, along a mountain river, on gravel road.

Overnight and dinner at Eselnita.
Meals: breakfast, lunch, and dinner.
Total bike distance: 50 km by asphalt road. Optional, another 30 km on gravel road through Mraconia Forest. Rolling hills along Danube.

DAY 3: Cycling around Orsova (50 km by bike)
This day is mainly dedicated for visiting the city of Orsova – the most important town of the region – and the surroundings. In the first part of the day we will ride to Orsova and climb to St. Ana Monastery – the highest peak of the region – guarding the Danube and the city from above. Then we will visit the old guarding military route. We will stop in Orsova for a short lunch and for visiting the Danube promenade before continuing our route.

In the second part of the day we will climb another hill, following a gravel road. After a difficult climb we will have an impressive view over the Danube and Banat Mountains. Then we will descend to the hidden village of Toplet, with a unique architecture and decorations of the houses.

The return to Eselnita will be only on asphalt road.
Accommodation and dinner in Eselnita.
Meals: breakfast, lunch, and dinner.
Total bike distance: ~50 km on mixed asphalt and gravel road, rolling terrain. Two difficult climbs and a technical descent on forestry road.

DAY 4: Visit the Danube caves by boat and hiking on the ridge of the Danube Gorges
In the first part of the day, after a short transfer by bicycle, we will take local boats for visiting the sites in the gorges: hidden caves (accessible only by boat), the Tabula Traiana stone, and the "Boiling lakes". Depending our time, before or after lunch, we will have two hours hiking trail for admiring the Danube from above.

In the afternoon we will return to our accommodation place by bicycle.
Total bike distance: ~20 km (transfer) on asphalt
Total hiking: 2-3 hours
Overnight and dinner in Eselnita.
Meals: breakfast, lunch and dinner.

DAY 5: Visit the hidden villages in Banat Mountains (70 km by bicycle)
A very warming community of former Czech miners is living today in few villages of Banat Mountains. Hidden in the deep forest of the Danube Gorges, the locals are always happy to have visitors. A difficult climb on gravel road is waiting for us from the Danube side to the village, but the view is spectacular. After visiting the village, we will descend another forestry road to the Danube and we will visit other remains of a Middle Age fortress.

We will have picnic lunch before returning to our accommodation place for a farewell dinner.
Total bike distance: ~70 km on mixed asphalt and gravel road, rolling terrain. One difficult climb to the Czech village and a technical descent on forestry road.

Overnight in Eselnita.
Meals: breakfast, picnic lunch, and dinner.

DAY 6: Along the Danube from Svinita to Cetate (70/120 km by bike)
Our last day is a long journey along the Danube in one of the wildest sections of the Danube.

After a short transfer by car to Svinita Village for avoiding high traffic, we will start our journey by bicycle going along the river. The total distance to our final point is 120 km, but each participant will ride as much as she/he can do, then will be transferred by car to the final point.

Our final point is a former rural harbor on the Danube, currently transformed into a cultural and touristic resort.
Total bike distance: 70-120 km on mixed asphalt and gravel road, rolling terrain.

Overnight in Cetate Cultural Harbor. Farewell dinner.
Meals: breakfast, picnic lunch, and dinner.

DAY 7: Departure
After breakfast it is time to say goodbye and prepare our luggage.
Transfer by car from Cetate to Bucharest or to your departure place.
Meals: breakfast